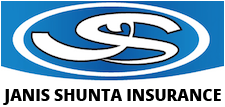 Janis-Shunta Insurance
950 W. Norton #500
Muskegon, MI 49441
Home »
Boat/Watercraft Insurance
Request a Quote
Boat/Watercraft Insurance in Michigan
Michigan is a water state, with attractive boating opportunities. Driving a boat or watercraft is fun, but it carries many responsibilities. According to the law, registration of our boat is required, and although insurance is not, it is still a smart decision to make to protect your investment.
What is a Boat Insurance?
It is an insurance coverage that takes over the costs incurred on your boat in case of an accident or when it's stolen or vandalized. It also ensures you receive protection if you happen to damage property or injure someone with your boat accidentally.
Looking for an insurance company that will offer a boat insurance tailor-made for your needs? Janis-Shunta Insurance in Fruitport and Muskegon, MI offers reliable boat insurance solutions to boat owners in Michigan. We will walk you through each insurance policy and come up with the right coverage that will suit you.
The types of coverage we have under boat insurance include:
Liability coverage- It covers accidents or damages to another person's boat, property, or an individual. All, which your vessel may have caused.
Property coverage- It helps protect your boat from specific risks and covers cost of repairs after an accident occurs to your vessel
Uninsured watercraft coverage- Covers injuries that may occur to your passengers in the event of another craft colliding with yours.
Medical payments coverage- It covers resulting expenses from an accident like medical bills, X-rays, etc.
At Janis-Shunta Insurance in Fruitport and Muskegon, MI, we understand the value of your boat. To help guide you through, we have Michigan agents ready to answer all your questions and assist you where they can. Our rating tools are only available for home and auto insurance. We look forward to having you on board.